Who are Active Bathing?
Established in 1993, Astor-Bannerman has built and exceptional reputation within the Social Services and Local Authority Sectors where it is held in the highest regard.  Active Bathing are proud to be a part of the Astor-Bannerman (Medical) Ltd group of companies and of our reputation.
Building on the success of Astor-Bannerman, Active Bathing is fast becoming one of the key providers of assisted bathing, showering and patient transfer systems in the Long Term Care sector today.
Active Bathing offers, possibly, one of the industry's most extensive ranges of assisted bathing products and all have been developed using the very latest in technology and design.  At Active Bathing we are proud to offer the ONLY assisted bath designed specifically for Dementia Care.
At Active Bathing, we understand that our customers do not want a supplier who 'simply sells'.  We have listened carefully to our customers' needs and, as a result, offer the very highest levels of customer service and support.  We will help guide you through your procurement process, by supporting you prior to and during your purchase, and we will continue to offer these same exacting levels of support throughout the whole of your equipment's lifetime. 
We believe that our customers have their own individual needs and with this in mind, we can develop bespoke procurement packages based around your own specific needs, which we are happy to discuss with you at any time.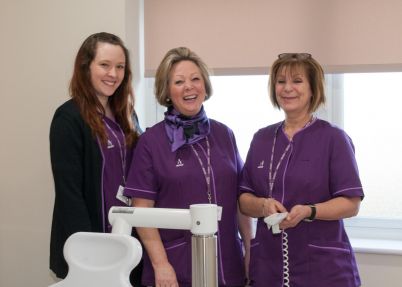 What our clients say
"As a company I have found Active Bathing excellent to deal with. They recently carried out an annual review of the baths as part of the warranty agreement and provided us with a very thorough report, which we require to ensure we meet CQC standards.  I would not hesitate to recommend Active Bathing" - Wendy Luck, Care Home Manager

 

"The Compact bath from Active Bathing met all our requirements" - Nursing Home Manager, Aylesbury

 

 "The design of the Compact DC bath makes bathing very relaxing for residents and staff." - Mary Usher, Care Home Manager


 

"From a staffing point of the view, the Active Bathing baths are very easy to operate, clean and maintain and offer exceptional value for money" - Home Manager


 

"One lady came in to (our home) who had not had a bath for 20 years and when she had her first bath here in the Compact DC, she asked to be left alone for 10 minutes to have a soak and now requests a bath every other day." - Care Home Manager, Leeds

 

"Our aim is to keep residents living as independently as possible for as long as possible and the Compact bath helps ensure this." - Nursing Home Manager
Case Studies
 

Buckingham Lodge, Aylesbury

 

Augustus Court, Garforth

 

 

 Case Study Coming Soon

 

 

 

 

 
The Active Bathing Solution
The range of equipment we provide at Active Bathing covers High, Medium and Low dependency as well as catering for Bariatric requirements.  The variety of high quality care solutions we offer include;
Dementia Care Baths
Height Adjustable Baths
Fixed Height Baths
Integrated Seat Baths
XY Ceiling Track Hoists
Mobile Floor Hoists
Wall Mounted Changing Benches
Mobile Shower & Changing Trolleys
Bathing Cushions & Supports
In addition to providing quality equipment, Active Bathing take great pride in being able to offer team meetings, site surveys, assessments, room planning and training nationwide – at no cost and without obligation.
Contact us today to see how we can help with your care and bathroom needs.