Technical & Design Service from Active Bathing
Our fully qualified Technical Surveyors are available to visit you personally and carry out a full technical inspection of your bathroom to ensure that all parties involved have full and accurate details of any preparatory works.  Following completion of such a survey, Active Bathing offers a complimentary design service creating drawings which enable us to provide you with visuals of the specific and vital details.  This ensures that your entire product selection and installation working space within your bathroom are accurate which is crucial when installing a key piece of equipment.
Importantly, the drawings we create form a template on which any room refurbishments or configurations can be based.  A full written technical survey document accompanies our drawings and these, together with our comprehensive pre-installation instructions will ensure that all aspects have been carefully considered, with nothing being left to chance.
Active Bathing know how important the right support and accurate information is to our customers and this is why we offer surveying and design services completely free of charge.
In addition to the Active Bathing design service, we also offer exceptional levels of installation, service and aftercare we offer to all our clients.  Find out more about our aftercare here.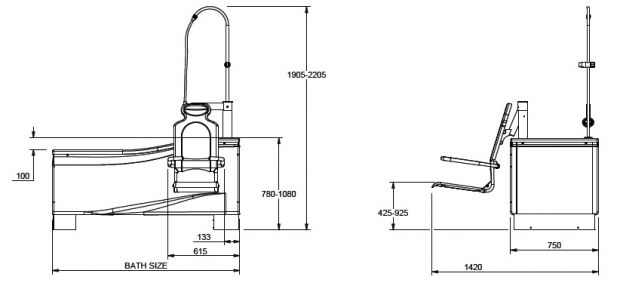 For more information or to book your survey, contact the team at Active Bathing today.
Companies we are registered with and currently work with include,