LNT Construction Care Homes
May 03, 2014
We are incredibly proud to announce that the Astor-Bannerman group are now officially the sole providers of fixed height baths with integrated seats to LNT Construction for all their Care Homes.

LNT Construction, part of the LNT Group, deliver top quality turnkey Care Homes which are fitted with everything needed to operate and are responsible for many new builds throughout the UK.
With LNT Construction providing such high quality Care Homes, it seems appropriate that our new modern and reliable range of baths, backed up by our renowned service and after care should be chosen to complement each other.
"Assisted Bathing for Professionals in Care"
Designed in the UK by Astor-Bannerman, purchased through Active Bathing and manufactured by our German partners Beka Hospitec, this new commitment shows a beautiful collaboration for the Astor-Bannerman Group which is going from strength to strength.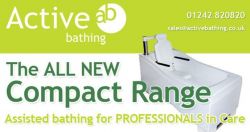 The high quality Compact16 and Compact17 baths which have been chosen are fixed height with powered traverse seat in lengths of 1600mm and 1700mm.  The Compact bathing range has been specifically designed for the caring profession using the very latest design technology in order to create the largest internal dimensions for baths of comparable sizes as well as reduce the amount of hot water used.
The Compact range is extremely robust with a modern design incorporating smooth flowing lines which are easy to clean.  All this makes the range perfect for the caring profession.
Our Sales Director Anthony Kilgarriff explains a little more about why LNT Construction chose the Astor-Bannerman group,
"One of the main reasons LNT Construction wanted to change from their previous supplier was due to lack of support received.  At Astor-Bannerman we pride ourselves on our excellent service and aftercare.  The aesthetics of the bath also played a part in their decision, as the style of Compact range was much more in keeping with the modern Care Homes they build for their clients.
Our extensive experience and reputation in Social Services was also key.  LNT Construction wanted quality and longevity from a company they could trust."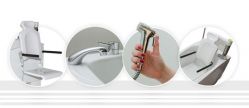 The Astor-Bannerman group are looking forward to working closely with LNT Construction on all their current and future Care Home projects.