Introducing… 2016
Jan 04, 2016
Happy New Year and welcome to 2016.  We hope you had a wonderful Christmas break and New Year.
As we enter 2016 we all start to think of a new year bringing new hope and in the words of Albert Einstein - "Learn from yesterday, live for today, hope for tomorrow."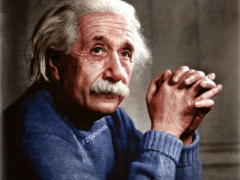 We're back open today with business as usual and our dedicated team are ready to help with any enquiries or queries you may have so please feel free to call on 01242 820820 or email sales@activebathing.co.uk if you would like to get in touch.  If you prefer, simply complete our easy online contact form.
Don't forget that as well as providing high quality specialist long term care and dementia specific bathing equipment, we also offer many free services such as CAD bathroom designs, site visits and assessments so please contact us and take us up on these free opportunities.
We look forward to hearing from you soon and would like to wish you a very Happy New Year from all of us here at Active Bathing and the Astor-Bannerman group.