Providing Care Solutions in York
Sep 11, 2014
As proud sole providers of fixed height baths with integrated seats to LNT Construction for all their Care Homes we have recently supplied and commissioned baths from our Compact range into one of their Care Homes in York.

Through our partnership, we have also completed full training for all staff in time for their open day.
As experts in bathing for care and nursing homes, Active Bathing are growing from strength to strength as part of the Astor-Bannerman group of companies. 
The high quality Compact16 and Compact17 baths chosen by LNT Construction are fixed height with powered traverse seat in lengths of 1600mm and 1700mm. The Compact bathing range has been specifically designed for the caring profession using the very latest design technology in order to create the largest internal dimensions for baths of comparable sizes as well as reduce the amount of hot water used.
The Compact range is extremely robust with a modern design incorporating smooth flowing lines which are easy to clean. All this makes the range perfect for the caring profession.  
You can find out more about the Active Bathing Compact baths here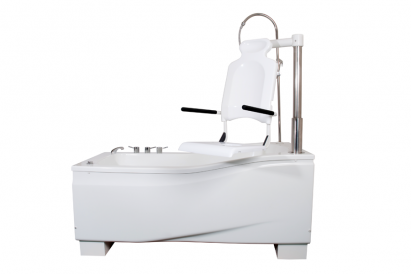 If you would like a free demonstration or quotation for the Compact baths or any of the products in our range contact us today
01242 820820